Alpaqua Engineering Expands It's Line of Automation-friendly Magnet Plates
With the Launch of the MIDI Magnet® Plate Enabling Rapid NGS Application Implementation
The new Alpaqua MIDI Magnet Plate is designed for use with the Abgene™ 0.8 mL Polypropylene 96-well deep well storage plate (AB-0859), often referred to as the "MIDI Plate", and recommended in many NGS protocols.  This magnet plate streamlines genomic applications such as Next Generation Sequencing (NGS), DNA and RNA sample preparation, library construction and PCR clean up reactions.
The MIDI Magnet contains integrated Spring Cushion Technology for maximum sample recovery, improved pipetting accuracy, & fewer tip occlusions making this an ideal plate for high throughput, automated genomic applications.  While designed for automated separations, the MIDI Magnet is suitable for manual separations as well.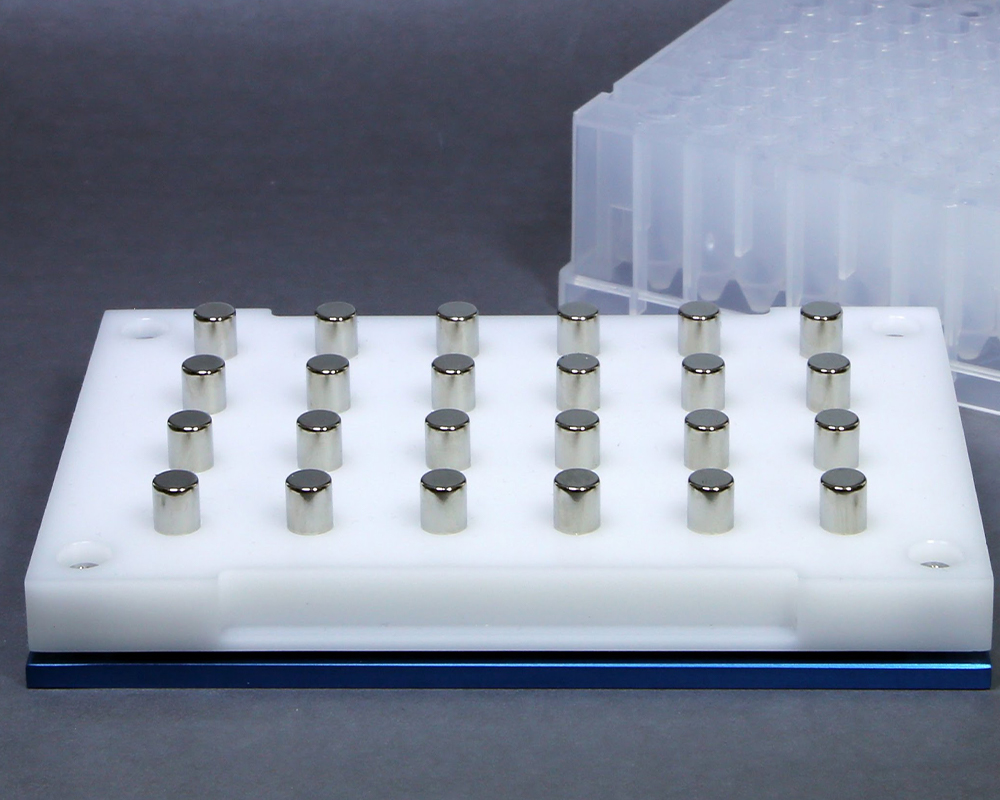 About Alpaqua
Alpaqua Engineering, founded in 2006, is a global provider of tools and solutions for accelerating genomic discovery with headquarters in Beverly, Massachusetts. The company offers quality products that facilitate genomic applications such as next generation sequencing (NGS), nucleic acid extraction and cleanup, exome capture, and molecular diagnostics. Alpaqua's portfolio of products include innovative, high performance magnet plates containing patented* spring cushion technology, temperature blocks, SBS tube racks, Alpillo® microplate holders, and other automation accessories. *Spring cushion technology is covered by US Patent 6,755,384. For more information, please visit www.alpaqua.com.
Media Contact
Alpaqua Engineering, LLC
Alisa Jackson, +1-463-210-5960
acjackson@alpaqua.com
Follow us on: Twitter and LinkedIn
Alpaqua and Alpillo are registered trademarks of Alpaqua Engineering, LLC. Accelerating Genomic Discovery, Magnum and Magnum FLX are trademarks of Alpaqua Engineering, LLC.